Podcast: Play in new window | Download (Duration: 1:39:10 — 90.8MB) | Embed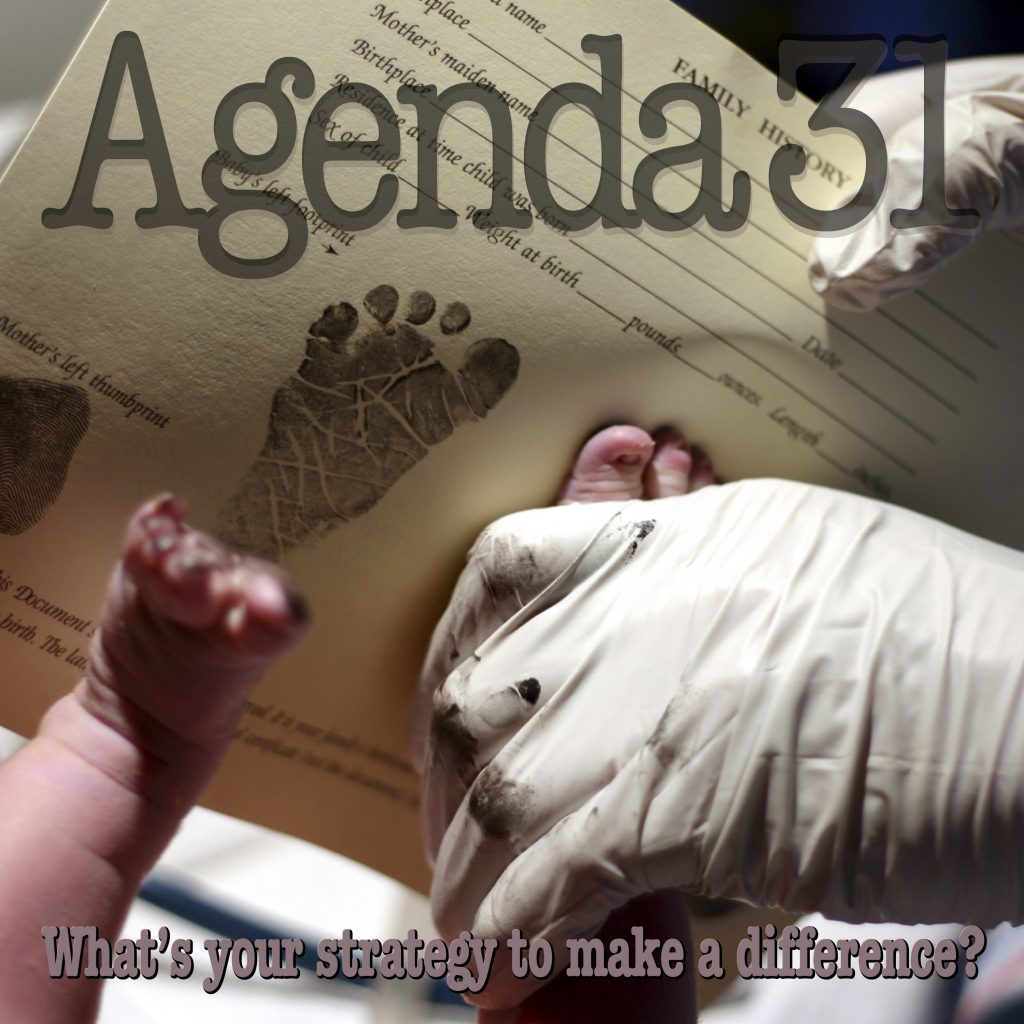 Corey and Todd are back after a one week break and Corey's rig is almost there! Today's show includes the call to action to expand one's diet of "news" that is digested and take a cue from a recent commentary by River Cities' Reader editor on how media is covertly influencing your mind/vote. The co-hosts review the saga of the girl who was invisible to the US government, and was it a squandered opportunity or a brave and misguided attempt to be part of the new world order? The CDC wants new police powers to enter into agreements that do not require your consent. The Sam Adams Associates for Integrity in Intelligence want to give CIA whistleblower John Kiriakou an award but the State Dept won't let former award winner, British Ambassador and fellow torture whistleblower Craig Murray into the country to be the MC for the late September event. The New Yorker documentary on how the CIA hid terrorists' plans and presence in US from the FBI pre 911 is reviewed. And, the perspective that US Citizens are considered animals and criminals by the government overlords is revisited.
The Media is Covertly Influencing Your Vote
You might want to try an enlightening experiment as we get closer to election day. Put your normal preconceived notions about politics aside for a few days and open your mind to the possibility that nearly everything you're being told via broadcast and radio news is entirely scripted, and specifically designed via behavior-modification techniques to "nudge" your choices in a predetermined direction.
Source: http://www.rcreader.com/22-reader-articles/commentary/editorials/45025-behavior-modification-and-voting
MC for 2016 Sam Adams Whistleblower Awards Denied Access to America by State Department
Former British Ambassador to Uzbekistan Craig Murray blew the whistle on how the Americans were using Uzbekistan's medieval torture program to produce false intelligence in the war on terror.
Kiriakou to Receive Candlestick Award for Shining Light into Dark Corners
John Kiriakou was the first U.S. government official to confirm (during a national news interview in December 2007) that waterboarding – which he described as torture – was used to interrogate al Qaeda prisoners. Kiriakou also stated that he found US "enhanced interrogation techniques" immoral, and that Americans are "better than that."

Kiriakou subsequently faced persecution by the US government for his act of truth-telling, and was sentenced to a 30-month prison term – ostensibly for revealing classified information. To this day Kiriakou remains the sole US government official – past or present – who has gone to jail over the issue of torture in the post-9/11 era. Kiriakou's claim of US torture practices was later confirmed by President Obama, who in 2014 publicly acknowledged that "we tortured some folks."

The Sam Adams Associates will present Kiriakou with its traditional Corner-Brightener Candlestick which honors intelligence professionals for shining the light of truth into dark corners
Source: http://samadamsaward.ch/2016/08/823/
Of course if he had attended an al Qaeda meeting in Malaysia then it would be no problem. https://t.co/FzxV8cpubU

— Scott Horton (@scotthortonshow) September 6, 2016
The New Yorker Documentary (short) on CIA Hiding Terrorist Info from FBI Pre 911
Source: http://video.newyorker.com/watch/the-new-yorker-presents-the-agent-gibney
@scotthortonshow thx. fascinating and tragic. nyorker covers it and 50 agents carryon. what will it take? perps meme planes took towers tho.

— Todd McGreevy (@toddmcgreevy) September 7, 2016
Faith Pennington: The Girl Who Did Not Exist in the United States' System
Radiolab Podcast on Faith's Journey
Source: http://www.radiolab.org/story/invisible-girl/
Alfred Adask Man or Other Animals:
U.S.C.A. §321(g)(1), which provides in pertinent part:
"The term "drug" means (A) articles recognized in the official United States Pharmacopoeia, official Homoeopathic Pharmacopoeia of the United States, or official National Formulary, or any supplement to any of them; and (B) articles intended for use in the diagnosis, cure, mitigation, treatment, or prevention of disease in man or other animals [emphasis added]; and (C) articles (other than food) intended to affect the structure or any function of the body of man or other animals [emphasis added];
AS OF JUNE 2020, IT HAS COME TO OUR ATTENTION ALFRED'S OWN BLOG AT WORDPRESS.COM HAS BEEN SUSPENDED, SCREEN SHOT BELOW.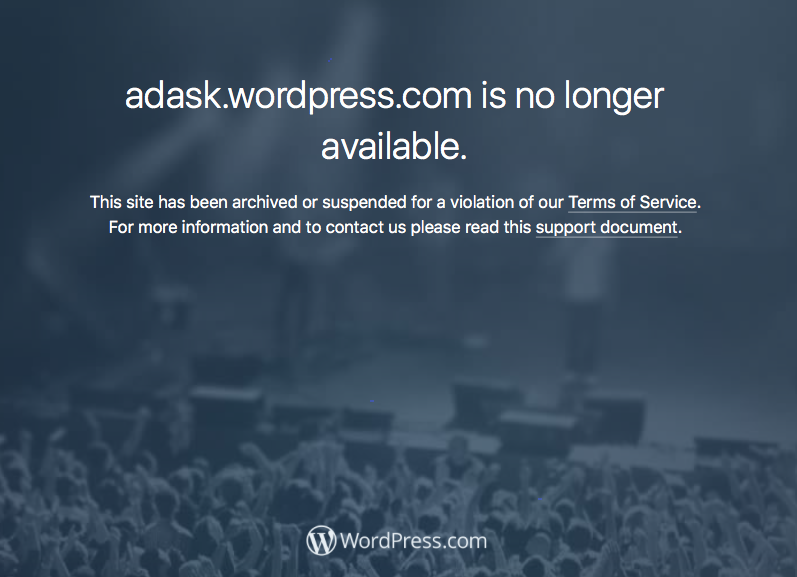 First blog posting by Al Adask, that is a must read: https://adask.wordpress.com/2008/06/17/man-or-other-animals-1/

The category at his blog "Man or Other Animals" is worth browsing, too: https://adask.wordpress.com/category/man-or-other-animals/
HERE'S A SEARCH AT DUCKDUCKGO.COM FOR ALFRED.
what happened to Alfred Adask? 
AND HERE'S A GOOD SUCCINCT RECAP
https://peoplespatriotnetwork.com/reference/law-gov/man-animals-alfred-adask/
AND, HERE'S A SHOW WITH CORBETT THAT LOOKS PROMISING. THE COMMENTS BELOW THE BLOG POST ARE HELPFUL TOO. CORBETT LINKS TO THE CBS 60 MINUTES HIT PIECE, TOO.
https://www.corbettreport.com/interview-1043-meet-alfred-adask-sovereign-citizen/
– TM
CDC Seeking Comments for New Police Powers
12. § 70.18 AGREEMENTS
This proposed provision allows HHS/CDC to enter into an agreement with an individual, upon such terms as HHS/CDC considers to be reasonably necessary, indicating that the individual agrees to any of the public health measures authorized under this part, including quarantine, isolation, conditional release, medical examination, hospitalization, vaccination, and treatment; provided that the individual's agreement shall not be considered as a prerequisite to the exercise of the CDC's authority under this part.
Emphasis added.
Source: https://www.federalregister.gov/documents/2016/08/15/2016-18103/control-of-communicable-diseases
http://www.wakingtimes.com/2016/09/08/cdcs-power-grab-quarantine-vaccination-suspicion-infection/
Outro Music by Stick Figure: Fire on the Horizon